OFFICE/SHOP REFURBISHMENT <!...Northern Ireland...>
Has your business obtained new premises than don't quite meet your requirements?
Perhaps you are looking for something more open plan? Or maybe it is too open plan and you want some private office space? Perhaps you need a suspended ceiling or need to remove one? Maybe you require tailored storage solutions or a new kitchen/canteen area?
Maine Joinery Services has over 12 years' experience of Office & Shop refurbishment installations throughout Northern Ireland.
We offer a high standard of workmanship coupled with an efficient service so give us a call to arrange a visit when we can discuss your business requirements, look at your plans and provide a free estimate.
Office Kitchen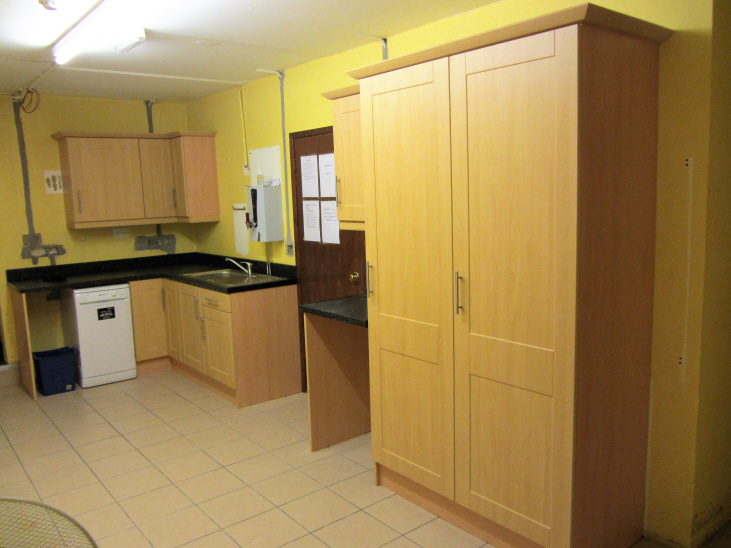 Office Doors and Frames