KITCHENS <!...ANTRIM...>
Looking to renew your kitchen? Perhaps looking something a little more modern, such as a white or black gloss finish, or something more traditional in cream or wood, but don't want the cost of a completely new kitchen? Maine Joinery Services has over 16 years' experience of kitchen renovations and installations. Give Maine Joinery Services a call and we will arrange a visit to discuss your requirements, let you see samples, and provide a free estimate.
Refurbished Kitchens <!...Antrim...>
New Look?
If you are content with the layout of your kitchen and just want to change the look of your kitchen then a revamp is probably the best option. It costs less, takes less time and is a lot less inconvenient as you will still have access to your kitchen facilities throughout most of the fitting.
By replacing doors and worktops, it is surprising how different a kitchen can look. Below is an example of a kitchen that has been revamped by Maine Joinery Services.
New kitchen worktops and Upstands between worktops, in a variety of colours and finishes from white through to black gloss
New kitchen door handles and hinges
New kitchen sinks and taps (including Franke sinks)
New kitchen appliances, such as built in hobs, ovens, extractor fans, etc.
New kitchen doors in a variety of colours and finishes, e.g. white gloss, black gloss, oak finish, shaker style, etc.
Utility rooms
An example of a kitchen which had been revamped by
Maine Joinery Services.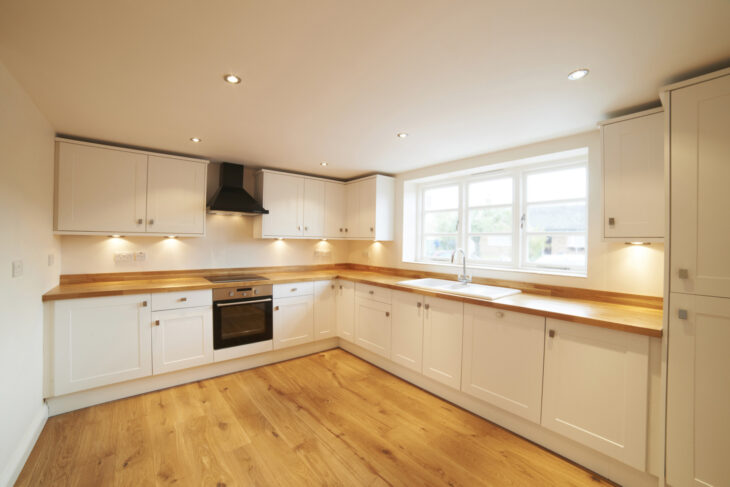 New Kitchen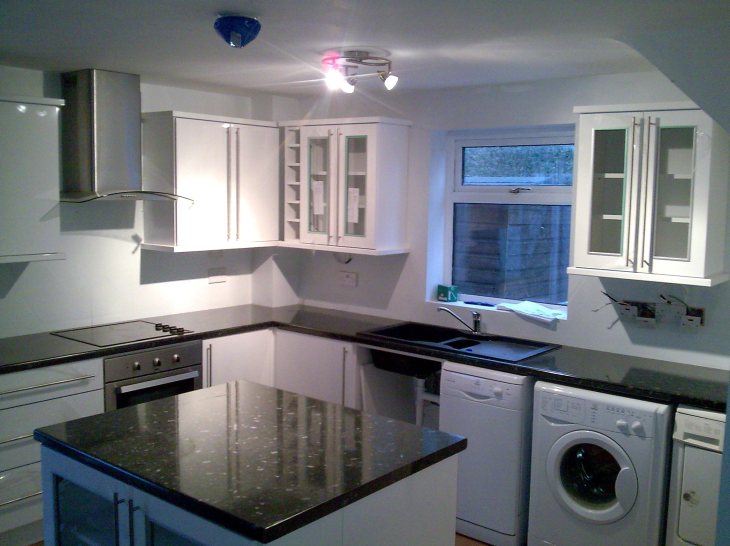 Perhaps your kitchen's best days are well behind it or you are not entirely happy with the layout. If this is the case, then a new kitchen may be your best option. At Maine Joinery Services we will look at the options with you to enable you to make the choice that best suits your needs and budget.
A new kitchen will take longer and there will probably be times when you are unable to use your kitchen, but this will depend on whether there are changes to be made to the existing plumbing and electrics. However, Maine Joinery Services will work with you to keep these times to a minimum.